My family seldom eat outside or dine in at a restaurant. My kids love Chinese food except my husband who has a sensitive stomach after we eat. I cannot stand that three of us are enjoying our food and one is sick. We escape Chinese yesterday.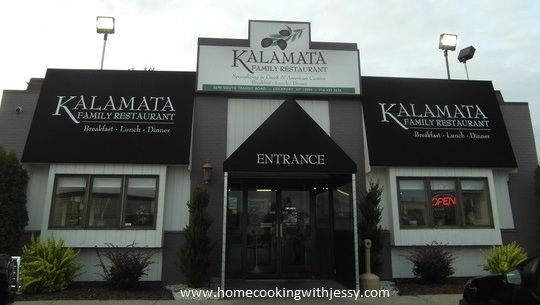 Instead we went to a Greek restaurant called Kalamata. My parents-in-law dined in this restaurant before. They both like the restaurant. Yesterday was cold and the family is inside the entire day. My husband decided that we will check out this restaurant.
Kalamata restaurant is not far from where we live. It is about ten minutes drive. It is a family type of restaurant. They are famous with their Greek menu but we order American food.
I had cream of mushroom soup which is really delicious. My husband had a salad for starter. I ordered a fried chicken, peas and rice. The rice is not normally I have at home but I still eat it. My husband ordered a meatloaf with peas, mashed potatoes and gravy. Both of the kids ordered hamburger.
The waitress is very friendly and fast. We did enjoy our dinner. We are looking forward to dining again next time. The prices are affordable too. The servings are big. We paid $31 for the four of us which is very affordable.