Every now and then, it is absolutely lovely to have a home-cooked, romantic dinner event for two. This is especially true after a long, hard work week that has left the couple feeling mentally exhausted and worn out. The best romantic dinners are healthy and properly cooked, with an appropriate scene and matching music to boot. Healthy, romantic meals do not have to be bland, expensive, or far away!
Relaxing Pizza Night
For the couples who are looking for a laid back, no frills romantic dinner, pizza and Netflix will probably sound like a night in heaven! Everyone loves this dynamic duo; and it can most definitely have a romantic spin added to it. Instead of normal delivery pizza, a healthy homemade Spinach and Ricotta Pizza made with fresh ingredients will be the main course. Candlelight is a must have, and can easily be achieved with two to four candles. A couple of top name beers and one fluffy blanket help to seal the deal. This is probably the most affordable, wonderful "night in" a couple can have.
A Beach Themed Meal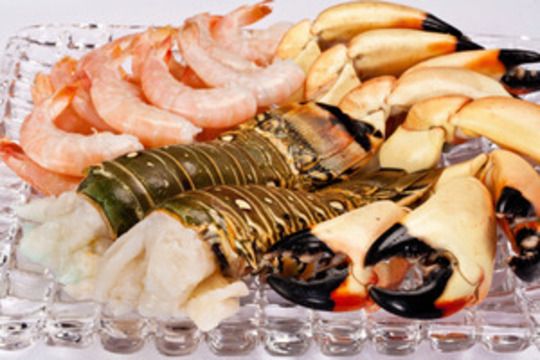 /center>
While it might be hard to compensate for the lack of a beach and waves, there are ways to make a delicious seafood dinner feel like a romantic escape in paradise. A delicious Seafood Risotto made with premium seafood would be the perfect meal, paired with a tropical fruit salad and a delicious fruity cocktail. Candle displays with shells, sand, and leis help to accentuate the dinner, while some beautiful beach sound effects play in the background. If there are two audio sources available, it would be a great idea to play beach noises on one with romantic music on the other!
Authentic Italian
What says "romance" any more than Italian food? Authentic, comforting Italian food is absolutely marvelous, especially a delicious plate of Chicken Parmesan. This simple classic is loved by all, and can most definitely be presented as a meal for two. Pairing it with a fine, imported Italian wine and classic Italian music will help to set the mood; a weaved bread basket with some fresh, decorative rolls and baguettes presented with a side of olive oil pleases the eye. The couple should dress nicely and share their plates.
Romantic does not always mean pricey or unhealthy. Dinners can be prepared at home with a mood setting scene as a nice surprise. The couple could even prepare dinner together, providing some wonderful time to bond affectionately.