Muffins is one of the snack that my kids loves to munch especially after coming from school or playing outside. I loved muffins as well. I usually baked muffins with my little girl but not yesterday.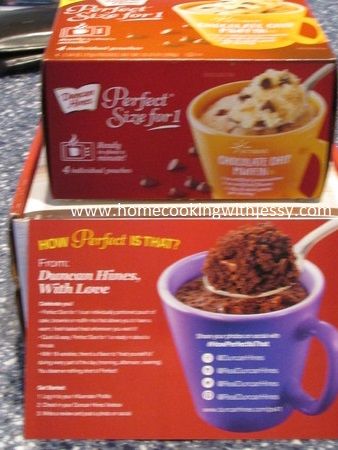 My daughter and I tried the Duncan Hines from the voxbox that I received from
Influenster
. The box has four chocolate chip muffins inside. This Duncan Hines chocolate chips muffins is very easy to make. All you need is a cup, pour the contents in the cup, three tablespoons of milk. You can also used water or juice if you want. Stir it and cooked in the microwave for a minute and ten seconds. You have to let it cool off for two minutes. It is the perfect size for 1. There is no wait, no mess  and no leftovers.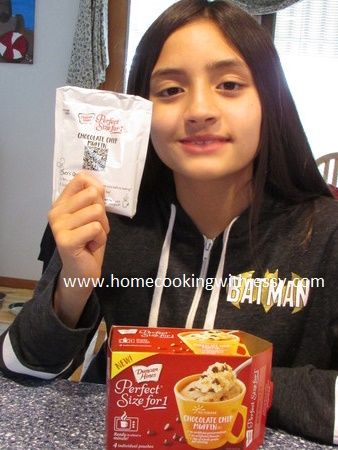 I added walnuts on mine and it turned out even more delicious. My daughter cannot have the walnuts as she has allergic to the peanuts.
My daughter and I both enjoyed our Duncan Hines Perfect Size for 1 Chocolate Chips muffins. By the way, it also comes with different flavors. There is also cakes and cookies.
For more information about this
Duncan Hines
perfect size for 1 products, check out their
Facebook
,
Instagram
,
Twitter
and
Pinterest
.
Disclosure:
I received the products free for purposes only.