Being a Filipino is hard especially when you are craving for a Filipino dish. I am so glad that Panlasang Pinoy has all the Filipino dish that I wanted.
I want to try cooking the pork chopsuey that day. I print the recipe and list all the ingredients that I need.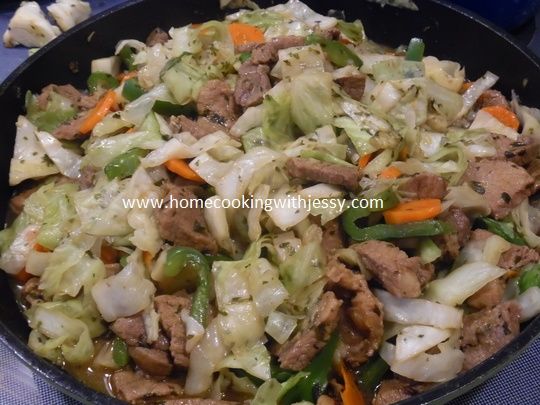 Ingredients
1 lb. pork shoulder, sliced into thin strips
1 medium carrot, peeled and sliced crosswise
1 head small cabbage, chopped
¼ cup flat leaf parsley, chopped
1 medium sweet onion, sliced
1 teaspoon minced garlic
1 tablespoon cornstarch diluted in ½ cup beef broth or water
2 tablespoons cooking oil
1 small bell pepper, sliced into strips (any color)
1 tablespoon soy sauce (optional)
Salt and ground black pepper to taste
Instructions
Heat a cooking pot and pour-in the cooking oil.
Saute the onion and garlic.
Add the pork and continue to sauté for 5 to7 minutes.
Add the parsley and soy sauce. Put-in the carrot and then cook for 3 to 5 minutes more.
Add the bell pepper and cabbage. Stir-fry for 3 minutes. Cover the cooking pot and continue to cook in medium heat for 8 minutes while stirring every 2 minutes.
Pour-in the diluted cornstarch. Stir and cook until the texture of the dish thickens.
Add salt and pepper to taste.
Transfer to a serving plate. Serve.
Share and enjoy!
My kids ate them except my summer babe who only eats the meat. We served it with rice. I am so glad that it tastes delicious. My craving is satisfied.