Maybe you wanted to start your own lemonade stand as a child and never got a chance. Today, anyone at any age can start and operate a successful lemonade or beverage business. Choosing a good location, the right product and marketing are keys to success.
Choosing Your Product
Lemonade is a popular summer drink, but there are many opportunities to sell cold beverages and water during hot weather. If you choose lemonade, you have to decide whether you want to make it yourself or buy a readymade product. Making your own may not be cheaper. With a readymade mix, you may only have to add water. With readymade lemonade, you only need to keep it cold to serve.
Finding a Good Location
There are any number of places to sell lemonade including street fairs, carnivals, flea markets and concerts. Beaches and parks are also favorite locations. You will need to find out if you have to pay for a space or if you can just set up and sell.
Before making a big investment, check with your local chamber of commerce for licenses, food handling permits or other documentation. This will help you to decide where you want to sell your product. Larger venues like sports stadiums may require more paperwork than your local park or church picnic.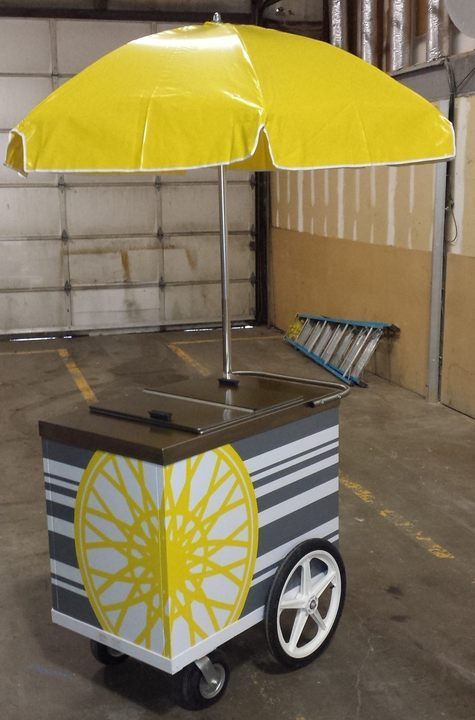 Build or Buy Your Cart
For a very simple business, you may only need a table, chair and a tub of ice along with your lemonade. However if you want to do this as a regular part time business, you may want to look into something more sophisticated. There are any number of readymade vending carts that can be used to sell beverages. Stick to reputable companies like www.allstarcarts.com when making your choice. Not only can you find an attractive beverage cart, they also offer financing. You can choose a cart with a canopy, umbrella, insulated beverage compartment or a custom logo. This will give your business a professional look and attract more customers.
Pricing Your Product
The best advice for pricing is to check out your competition. If you are priced too low, some customers may think you are not selling a high quality product. If your price is much higher, customers may seek out a cheaper price. Set up a budget including materials, equipment, supplies and a range of profits from high to low. With some practice, you should be able to come up with a formula for a successful business.