I love to eat banana. It helps me when I am really hungry while waiting for my food to cook. I usually have a banana during breakfast. The kids also like to eat the banana.
There are five rotten bananas in the kitchen counter. The skin is almost brown. I am sure that the inside the banana is still good. What do I do with rotten banana? For sure I will not throw them. What I did was?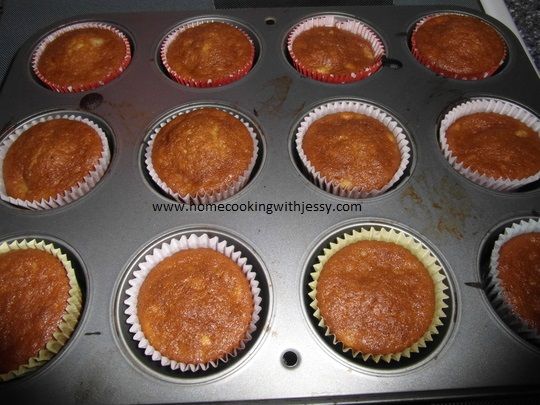 I made banana cake and banana muffins. This is the best banana cake and banana muffins I ever made. They are so moist and delicious too. I like to have the banana muffins in the morning with my coffee. I can have the banana cake anytime during the day. My rotten bananas turned into a delicious banana cake and banana muffins.